Staff
We put our client's needs first at all times and in all circumstances. We recognize that the trust you place in us for your financial security is not always an easy thing to do and we work vigilantly to uphold this trust. We are honored to help our clients plan towards their goals and we treat your financial situation with the same care and respect that we do our own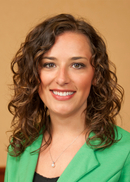 Noelle Kay Bautz
Director of Operations and Client Service
Mobile 317-558-1000

Part of the Hammond team since August of 2015, Noelle Bautz, an Ohio State Buckeye living in Hoosier nation, serves as our Director of Operations and Client Service.  A graduate of Indiana Wesleyan University with a Bachelors of Science in Business Management and a minor in psychology, Noelle moved from a sales position at Shane Company where she sold $967,000 in 2014. 
As Director of Operations and Client Service, Noelle runs our practice and will be your point of contact regarding client service, insurance, marketing, and scheduling.
Noelle is very involved at Northview Church where she co-leads a life group, serves at North Beach (high school ministry) and serves as a worship leader. She enjoys singing, dancing, spending time at the lake with her family, and making memories with her friends.
Colleagues